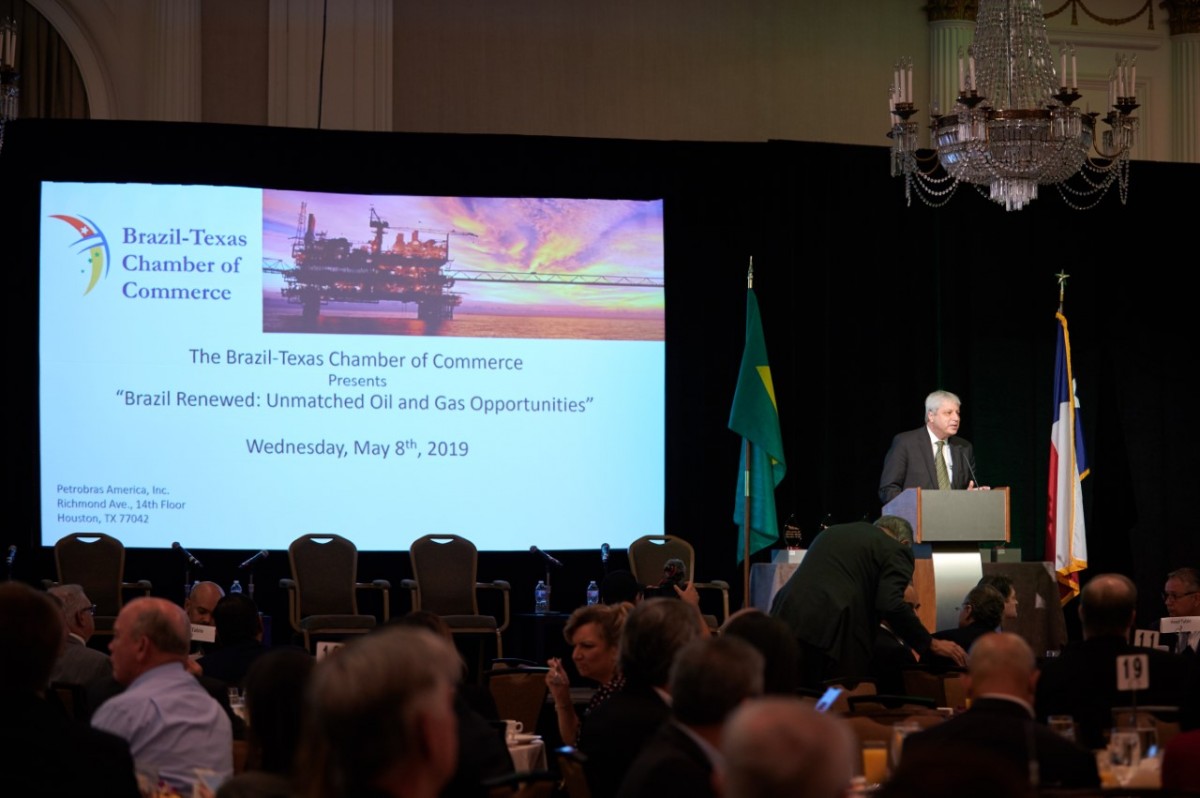 "On May 8th, 2019 – The Brazil Texas Chamber of Commerce hosted their annual traditional breakfast, BRATECC Offshore Breakfast 2019 "Brazil Renewed: Unmatched Oil and Gas Opportunities", at The Hilton at Post Oak by The Galleria. This event took place during the week of OTC where many guests from around the world visit Houston for the Offshore Technology Conference. The breakfast took place from 7am to 10:30am. Panelists spoke on stage during the event and there was also a Q&A using the Slido system, where you may post questions anonymously so that the panelists may answer them live.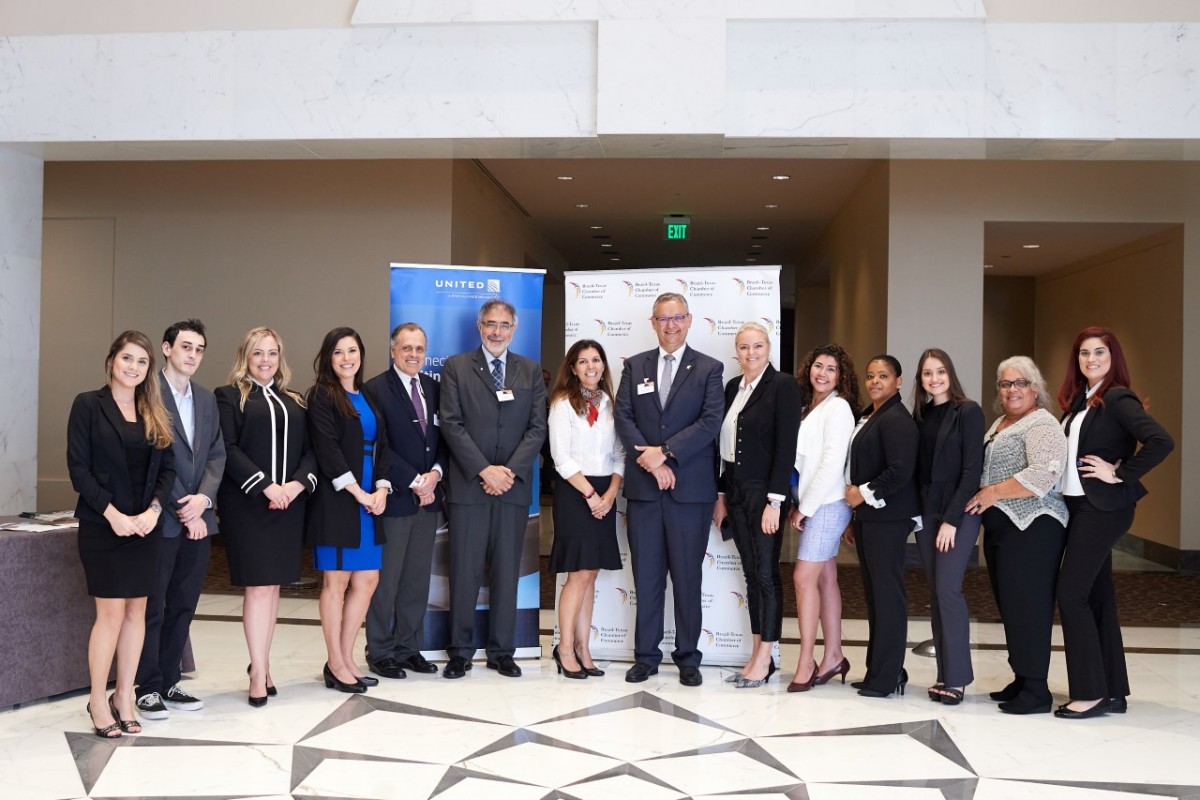 The breakfast began with welcome remarks by João Figueira, President at Petrobras America, Inc.; and President at BRATECC, followed by Amb. José Borges dos Santos Júnior, Consul General of Brazil in Houston; and Honorary President at BRATECC. Cid Silveira, Executive Director at BRATECC, then came to the stage to thank our sponsors; United Airlines, FTI Consulting, OceanPact, Mayer Brown, White & Case, Schlumberger, Chevron, NOV, Mattos Filho, Porto do Açu, Total, Edison Chouest Offshore, ExxonMobil, TBS Offshore, Fluor and Intelie. The representative of United Airlines, David Rivera, made a short presentation about the Polaris business class.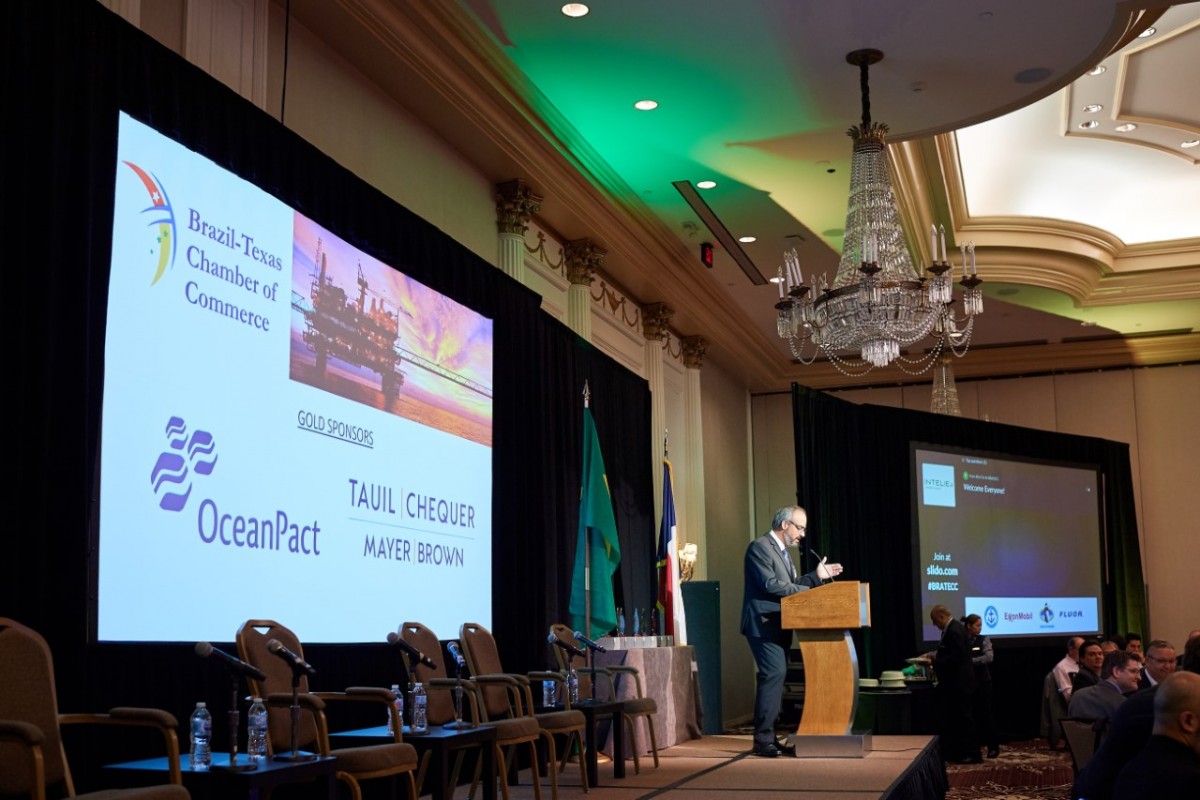 José Firmo, President, IBP – Brazilian Petroleum, Gas and Biofuels Institute, took the stage as the moderator. He called Márcio Felix, Secretary of Petroleum, Natural Gas and Biofuels, Ministry of Mines and Energy of Brazil to the stage as our Keynote Speaker where he did a presentation and overview of the O&G Market. Lucas Tristão, Secretary of Economic Development of the State of Rio de Janeiro came to the stage after Márcio Felix. The topic for his presentation was about the O&G Sector, overview and opportunities in Rio de Janeiro. His presentation was followed by a short Q&A Session using Slido with José Firmo moderating. A short break was held after which Helder Waiandt spoke about the Texas Highlights Guide, a publication of AMCHAM in partnership with the Brazil-Texas Chamber of Commerce. This is a guide that presents the state of Texas as a diversified and promising marketplace for the very selective AMCHAM audience in 600+ events per year in Brazil.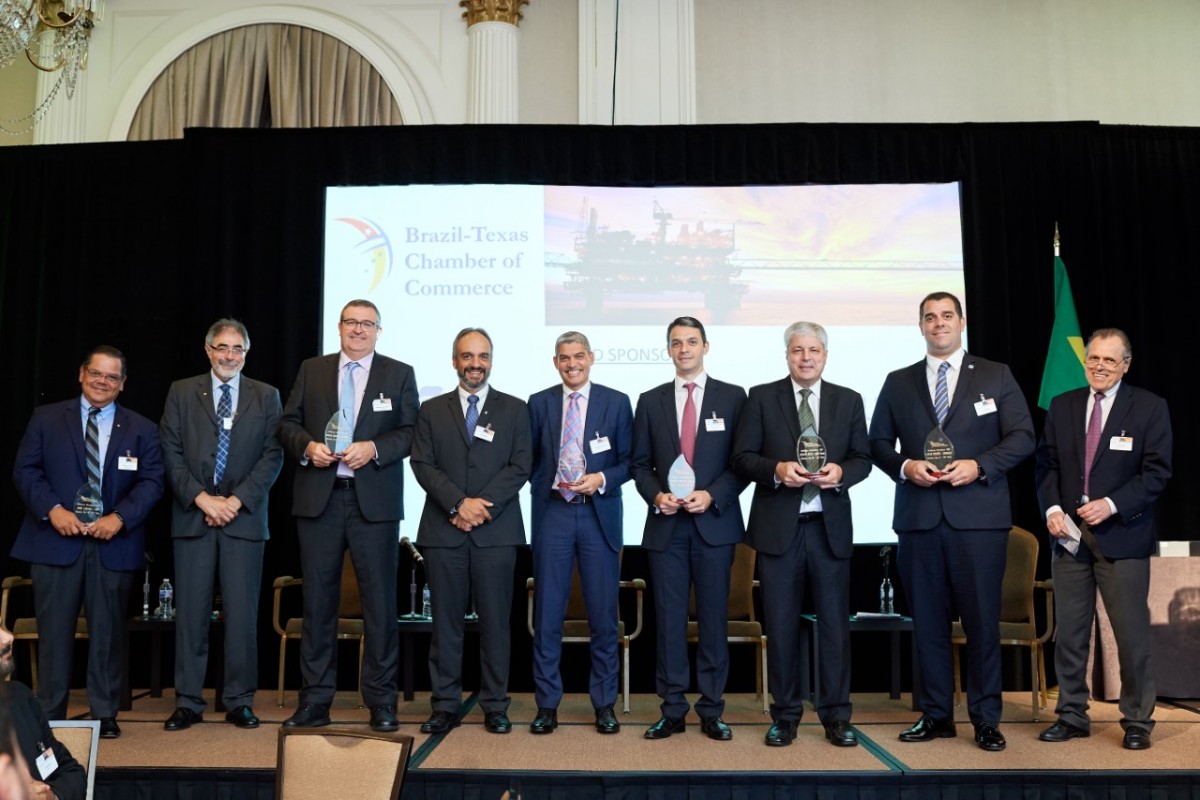 After the break Rudimar Lorenzatto, Director, Development of Production & Technology at Petrobras S.A. presented an overview of Petrobras in the O&G Market. This presentation was followed by a prestigious panel consisting of Rudimar Lorenzatto, Philippe Blanchard; Managing Director, Total E&P do Brasil, Mariano Vela; Brazil Country Manager, Chevron and Mauro Andrade; Deputy Country Manager, Equinor Development and Production Brasil.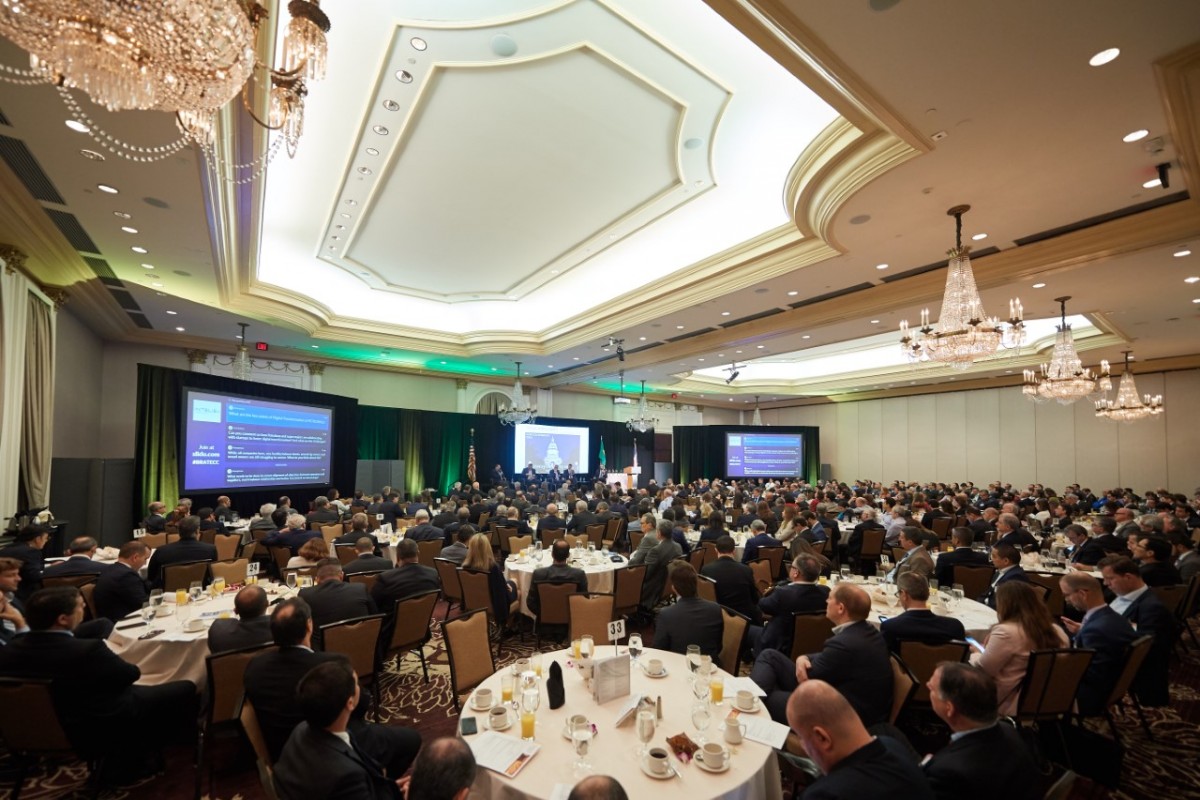 The topic was about Brazil O&G – The Operator's Perspective where José Firmo moderated. During the Panel, the audience used the Slido system to ask question to the panel. It was a great questionnaire with very informative questions.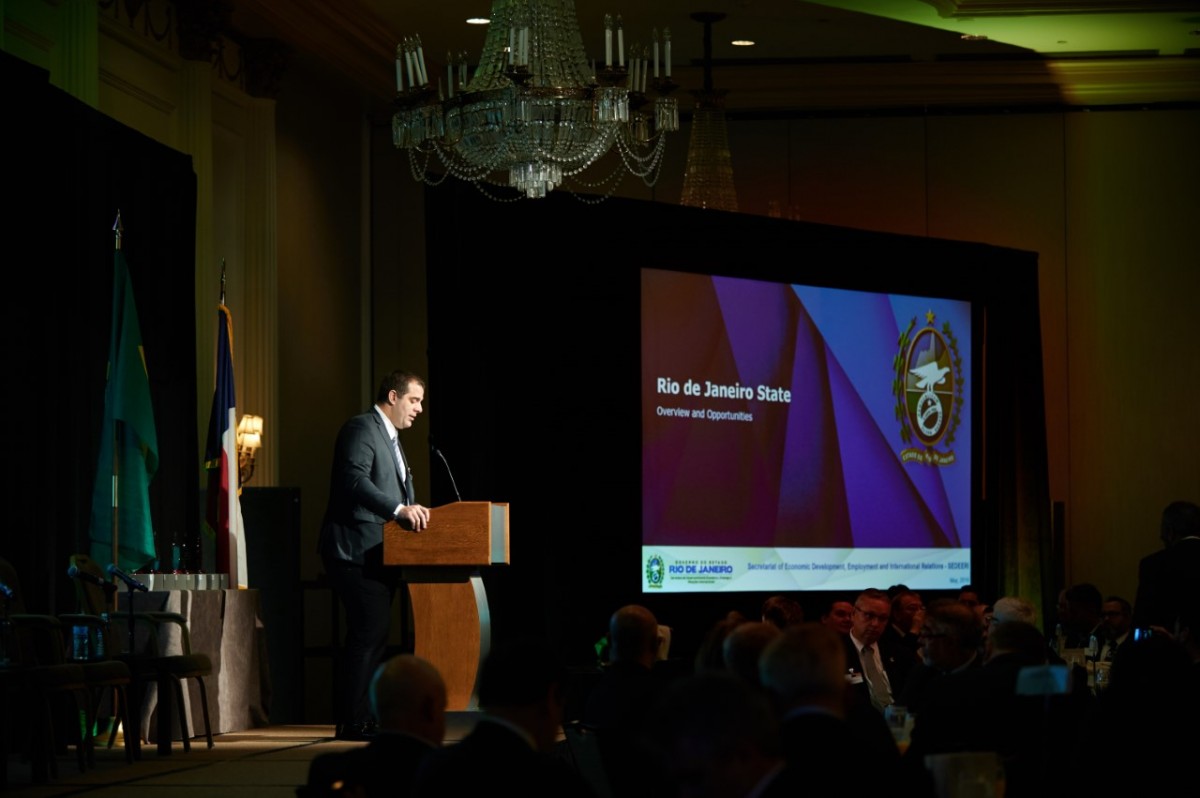 The panelists were then given awards by BRATECC to show them appreciation for their work and participation in the event as well as the Oil and Gas field.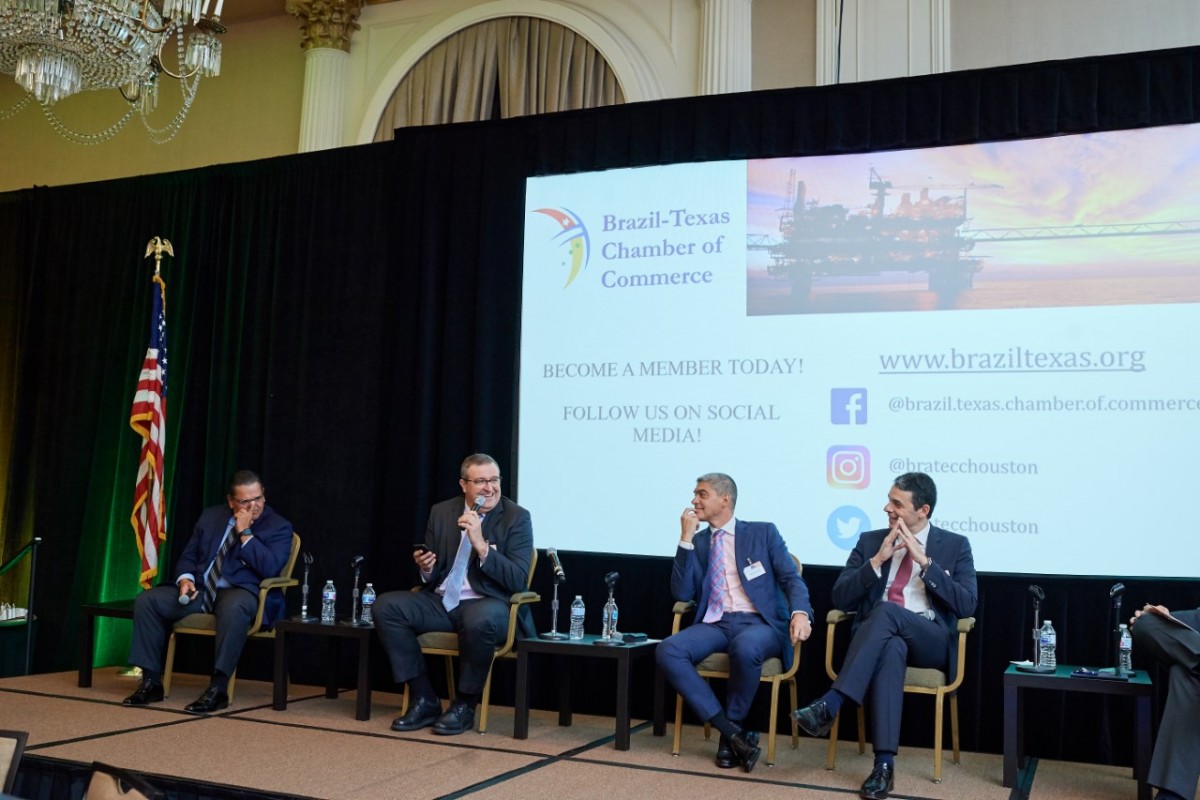 Thank You All who came to the event and hope to see you next year!"
By Laio Santos.