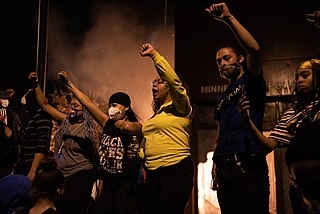 Fonte foto – Wikipedia, the free encyclopedia.
By Elpidio Jose Caesar, MA
***
As a fifteen-year-old teenager, I saw two events equal in nature that would change the way I saw the police. Playing baseball in New York City Central Park we were taught that the police were our Pals- the league was the Police Athletic League or PAL. Pals are friends and as such we were instructed that policemen are our friends.
Fonte foto – Wikipédia, a enciclopédia livre.
One afternoon during the summer of 1970, I was at the corner of Dyckman Street and Vermilyea Ave., where I saw an Irish man beating his wife. The police arrived, I said to myself great the lady is saved. However, the policeman started pleading to the guy: "Sir, please stop beating your wife." I was shocked because he continued beating his wife. A week later, now at 157th Street and Broadway, there was a Black man beating his wife.
Fonte foto – Wikipédia, a enciclopédia livre.
When the police arrived, they went straight ahead to administer a whipping to that guy that left him in an unrecognizable state. The disparate treatment left me with the conclusion that the color of your skin mattered when encountering with the police, and the higher your melanin content, the worse treatment you could expect. Considering the recent events in the U.S. that assessment rings true more than ever.
Fonte Youtub
Most Americans coincide with me on this that African Americans are treated less fairly than white people when dealing with the police. My brother in Harlem, where we lived since immigrating to the US in 1970, told me of a recent experience of his. One day, cars needed to be moved from the area parked due to a special event.
The policemen approached a newcomer to the neighborhood, a white guy, and the interaction went like this: "Sir, please move your car to the other side because we are having a special event today."
However, when addressing my brother, it went like this: "Move the fucking car, you can't park here." It would help for officers to be more civil when dealing with people of color.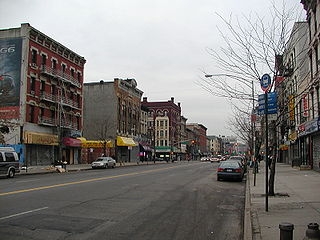 Fonte foto – Wikipédia, a enciclopédia livre. – 155th Street entre a Park Avenue e a Madison Avenue.
 No one deserves to be treated that way, even if you are an illiterate law-abiding person, or in this case my sibling who holds a BA from Brandeis University and an MPA from Northeastern University. Most adult black males feel that they are treated unfairly by police and a report by the Pew Center confirmed that black people are about five times as likely to be stopped by peace officers because of their race and ethnicity than white people. This creates a feeling of uncertainty because in a civilized society we are expected to support and respect the police; but people of color have lived an alternate reality where peace loving citizens are now viewing officers as purveyors of terror. The saddest thing that I have seen was video of a little black boy shooting basket s in his driveway, who stopped playing and hid when he saw a police car driving down his street and approaching his home. The child made sure the vehicle was out of sight, before he continued playing in his own front yard.
What is developing is a lack of trust in the police by people of color. The tragedy that unfolded in Dallas in 2016 when Micah Javier Johnson ambushed a group of police officers killing five and injuring nine was a sad day for the city and for most citizens of this nation. But one of the things that stayed in my mind was the reaction of a young black surgeon. While the doctor was working hard to save officers lives, he was asked how he felt around police. He responded that he was comfortable around them when in the hospital wearing scrubs but when he was out on the road, he feared them.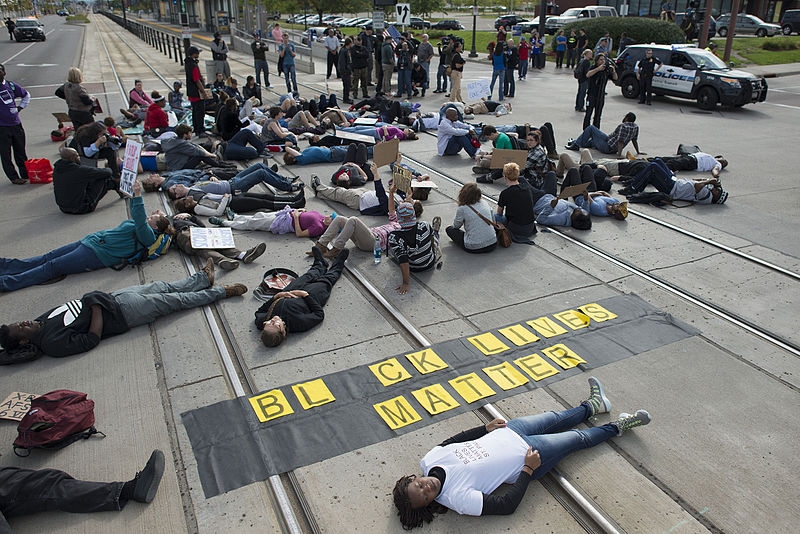 There is a lack of trust among citizens and police; the white experience with law enforcement is different from those who are people of color and even among whites it diverges according to their respective political views. In that same Pew Center study close to 80 % of Democrats believe that people of color are treated less fairly by police while with Republicans roughly 40% agree. Therefore, in the most conservative circles there is a disconnect with the reality of the disparate treatment and sometimes it does seem like those people rejoice when they see people of color suffering due to the unjust treatment from law enforcement.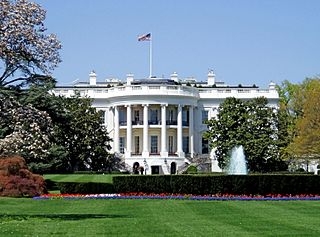 Fonte foto – Wikimedia Commons, the free media repository
In conservative circles there is an absence of people of color and the personal experiences are so varied that sometimes you wonder if we are in the same country. The Republican Party is over 89% white and at their official functions cameras really need to search before finding people rich in melanin just as it was during conventions in the early 70's. So, it begs the question, why does the Republican Party and conservative circles in the US continues to be so white? Why has the party not diversified and welcomed new perspectives and ideas that truly represent the American population.
The only logical conclusion that I can arrive to is that it is because that is the desired outcome. To that we can add that they do have a great deal of antipathy towards people of color and they do not even spare children as we saw them locking them up in cages. In matters of policing communities of color, the same deference afforded to whites is absent when dealing with minorities. On the topic of divergent views, police tend to believe that when people are protesting their abuse, it is because they have hatred for the police.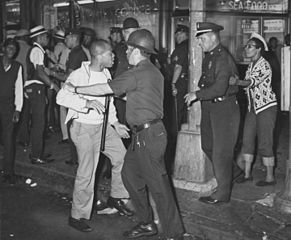 Fonte foto – Wikipedia, the free encyclopedia – Harlem riot of 1964 – Confrontation between African Americans and police at Fulton Street and Nostrand Avenue on July 21, in Brooklyn.
Minority communities would be more supportive of the police and are the first who would agree to more funding for them because those dwellers are in need of the services provided by law enforcement while yearning to be treated with the same respect given to others.
***
By Elpidio Jose Caesar, MA